Sports Podiatrist in St. Louis
If you play sports, you shouldn't be seeing just any foot and ankle doctor — you need a sports podiatrist. Athletes' bodies are their instruments and require special care to ensure they're able to bring their best to the field. When they're injured, they need immediate and ongoing treatment to avoid long-term health effects.

So what exactly can you expect when you step into a podiatrist's office? First and foremost, you'll be in the care of a physician who specializes in sports medicine and foot injuries.
What is Sports Medicine?
The active nature of sports means there will inevitably be injuries — no matter how careful athletes are, accidents happen. The good news is, there are certain sports injuries that are fairly common, which means physicians know how to treat them to great effect.
Additionally, sports medicine can help prevent major injuries by monitoring athletes' symptoms and intervening early, thereby preventing small issues from becoming big problems. Doctors trained in sports medicine routinely work with professional athletes as well as individuals who play sports for school or as a hobby.
What Does a Sports Podiatrist Do?
A sports podiatrist specifically treats sports injuries that involve the feet. Your feet are responsible for holding the full weight of your body, making them incredibly important, especially if you need to move quickly and precisely. Podiatrists understand how weight and repeated use damage the bones and muscles of your ankles and feet; sports podiatrists have additional education to learn how the motion and stress of sports impact these conditions. As a result, they're able to offer several valuable services:
Orthotic testing and prescriptions
Shoe evaluations
Foot screening and assessments
When Should You See a Podiatrist?
Not every foot injury needs professional care, but there are signs you need to seek medical attention or risk complications:
You have a bunion
You have a fever accompanied by tenderness, warmth, and redness in the wounded area
You're experiencing severe pain
You experience tingling or numbness
You notice swelling in or around the injury
You have an open wound or sore
If your injury leads to trouble walking, you need to make an appointment as soon as possible.
Podiatrists can diagnose the issue and prescribe any antibiotics or other medications required. Depending on the condition, they may also suggest physical therapy or even surgery if the problem is serious and chronic.
What Kinds of Sports Injuries Can a Podiatrist Treat?
Podiatrists can treat injuries from a number of sports, from football to tennis. They can even assist athletes from areas not typically considered "sports" in the public imagination, such as ballet or cheerleading. In fact, the activities that produce the majority of injuries fall into this category:
Bowling
Mountain climbing
Hiking
Aerobics
Golf
So what are the most common injuries? People from across the fitness spectrum visit podiatrists to treat the following:
Why is Taking Care of Your Feet Important?
Without proper treatment and rehabilitation, a temporary wound can become a chronic condition. There's a lot of pressure on competitive athletes to work through the pain and get back out on the field, but ignoring your body's warnings can have serious consequences; if an injury becomes permanent, you may not be able to participate in sports any longer. Additionally, many people have mobility problems as they get older and previous damage can compound the issue.
How Can You Make an Appointment?
Have you been injured while playing sports? Then the Horizon Foot & Ankle Institute can assist. Our team is dedicated to helping patients heal and return to the activities they love. For more information or to schedule an appointment, give us a call at (314) 381-1800 or contact us online.
_________
Image Credit: Shutterstock / Catinsyrup
Ready to find out more?
Schedule an appointment online today!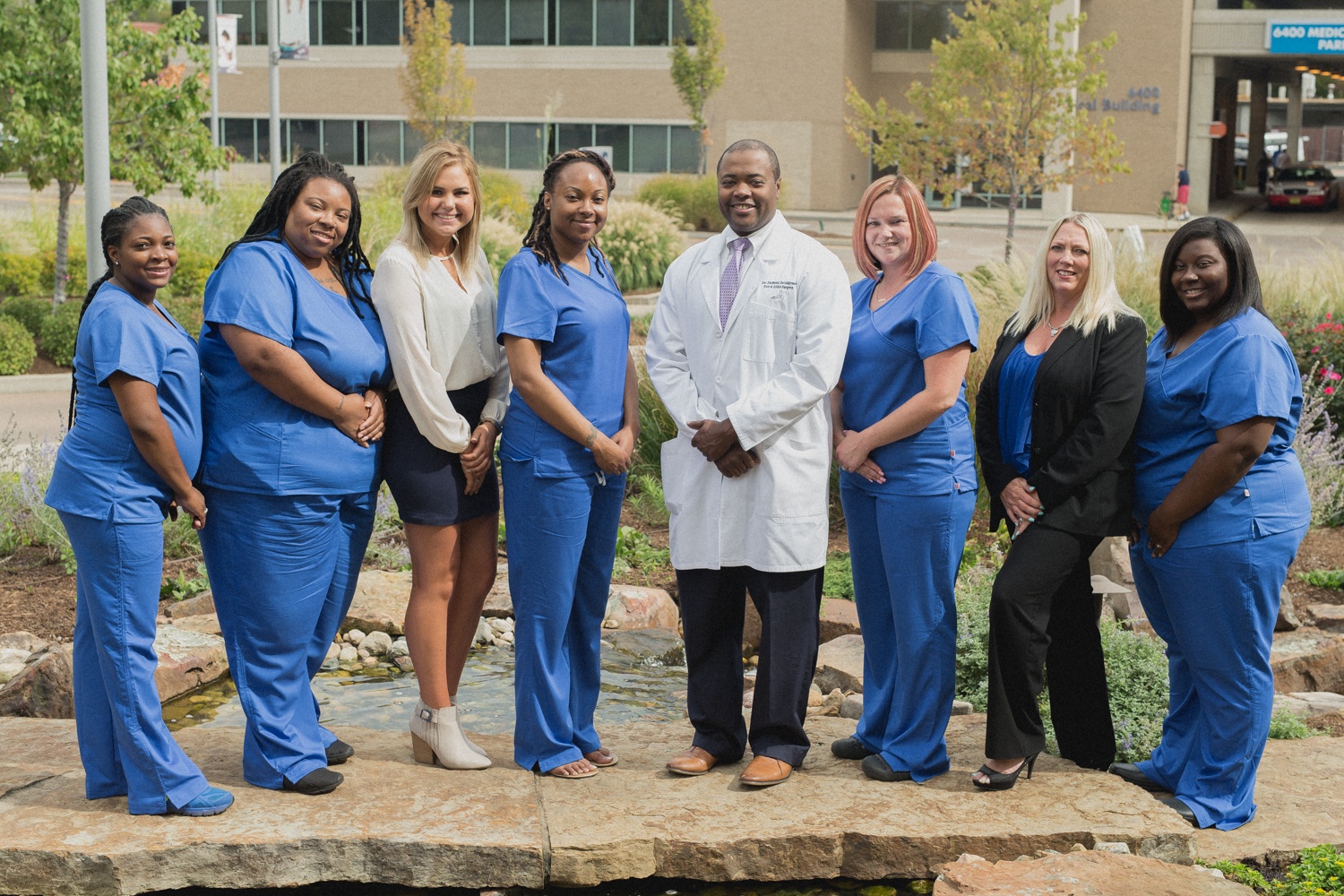 HORIZON FOOT & ANKLE INSTITUTE
6400 Clayton Rd, Suite 412
Saint Louis, MO 63117