Our Practice
in St. Louis, MO
Thank you for the opportunity you've given us to serve your healthcare needs. When it comes to podiatric care, we know you have a choice, and we're glad you've chosen Horizon Foot & Ankle Institute.
At Horizon Foot & Ankle Institute, our team provides unparalleled expertise in the comprehensive treatment of all pathology of the foot, ankle, and lower leg. From diabetic care, bunions, ingrown nails, and hammertoes to heel pain, skin conditions, arthritis and major deformities of the foot and ankle, we can treat it all!
We offer a variety of conservative and surgical treatments including minimally invasive techniques to best relieve your symptoms and get you back to the quality of life you deserve! A team approach is incorporated with our podiatric surgeon in concert with primary care physicians and rehabilitation specialists to ensure we get you back on your feet as quickly as possible!
Please contact us online or call (314) 381-1800 if you have any questions or want to schedule an appointment.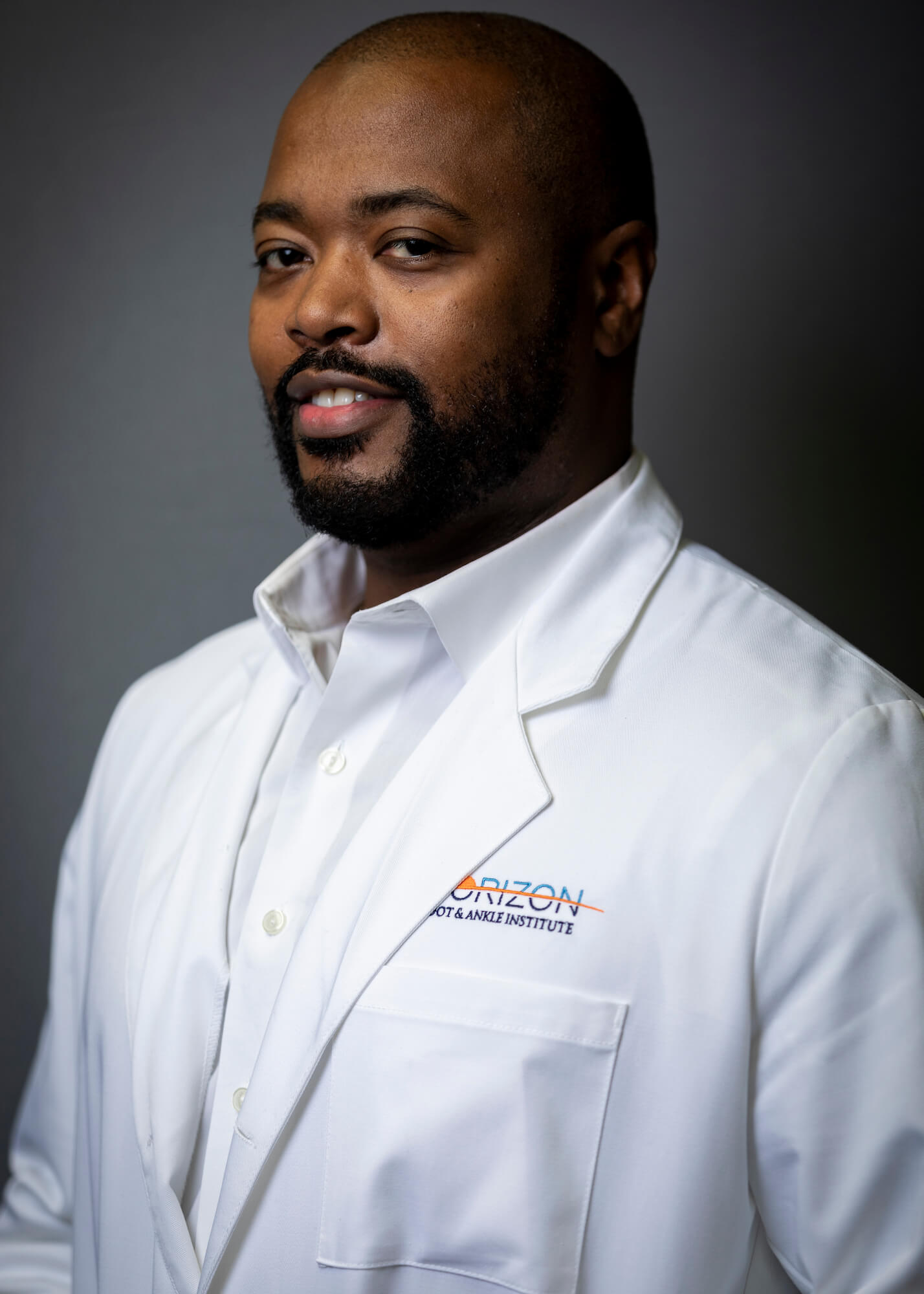 Dr. Raymond Brickhouse
DPM, Foot & Ankle Surgeon
rbrickhouse@horizonfootankle.com
Dr. Brickhouse graduated from Howard University with a degree in Chemical Engineering, and later attended Temple University School of Podiatric Medicine where he became a Doctor of Podiatric Medicine. He continued his education at the Yale New Haven Medical Center Foot & Ankle Surgery Residency where he participated in an intensive three year training program. Throughout his career Dr. Brickhouse has received a number of honors and awards including becoming a Board Member of the National Podiatric Medical Association in 2014, member of the Sterling Harford Honorary Anatomical Society and recipient of the Podiatric Clinical Award in 2005, to name a few. As a lifelong learner, he is very active in the medical field outside of work. He is currently a Delta Sigma Theta Youth Mentoring Panelist and Medical Director at Mediplex Home Health. In addition, Dr. Brickhouse is a member of the American Podiatric Medical Association (APMA), Missouri Podiatric Medical Association (MPMA), National Podiatric Medical Association (NPMA) and American Board of Podiatric Surgery.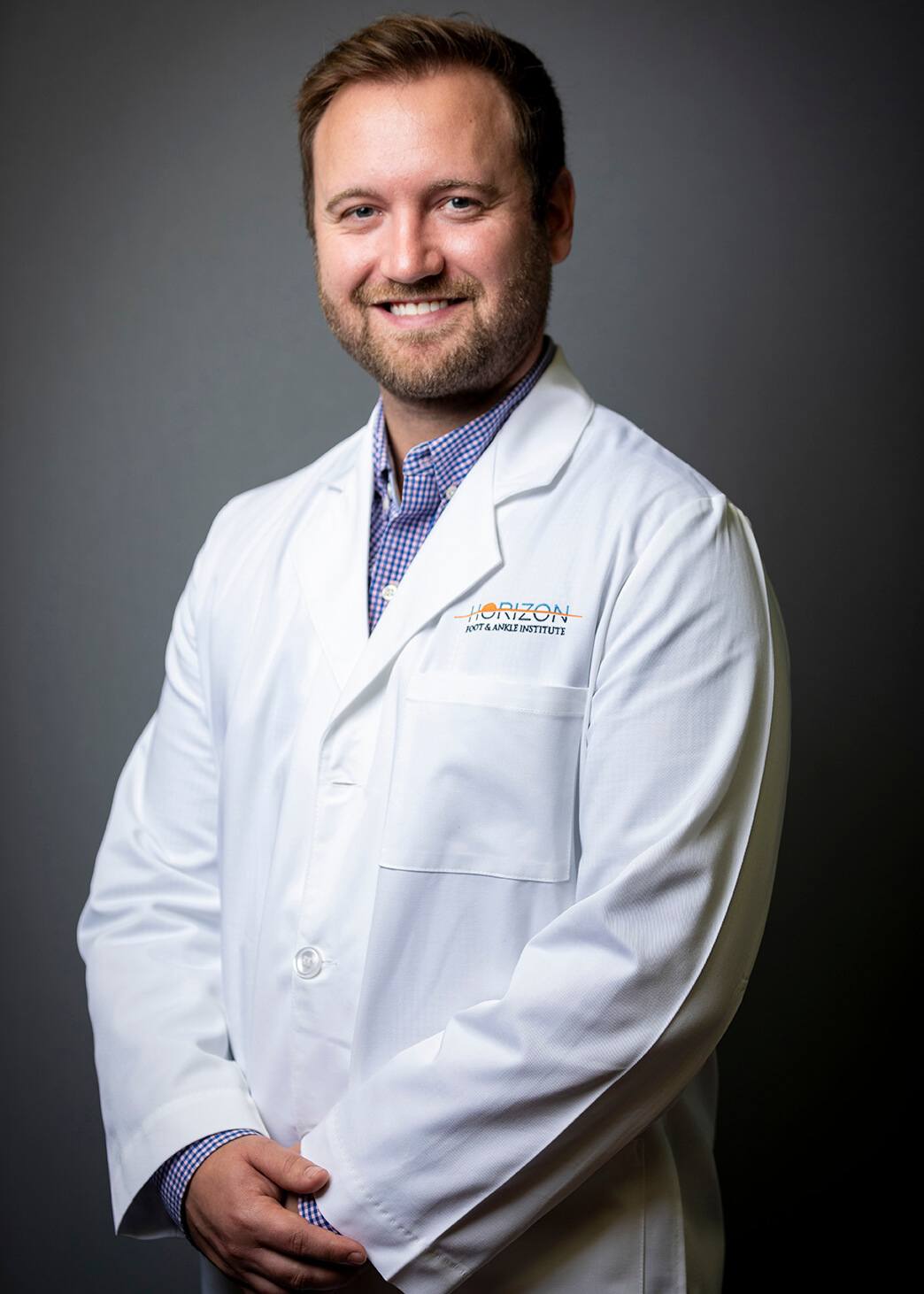 Dr. Jacob Button
DPM, Foot and Ankle Surgeon
Dr. Button graduated from the University of Iowa majoring in Interdepartmental Studies in Health Sciences. Graduating from the University of Iowa, Dr. Button of course is an Iowa Hawkeye fan as well as a diehard Minnesota Vikings fan. His favorite baseball teams are the Chicago Cubs and the Cleveland Indians. When Dr. Button is not at the office, he enjoys spending as much time as he can with his niece, finding new areas of the city to explore with Lucy, his Beagle, and participating in any outdoor activity such as hiking, kayaking, canoeing, fishing, and swimming. Dr. Button enjoys working at Horizon Foot and Ankle Institute because of the family environment; everyone, the staff and patients, treats one another with respect, courtesy, and as if they are part of their own family.

HORIZON FOOT & ANKLE INSTITUTE
6400 Clayton Rd, Suite 412
Saint Louis, MO 63117